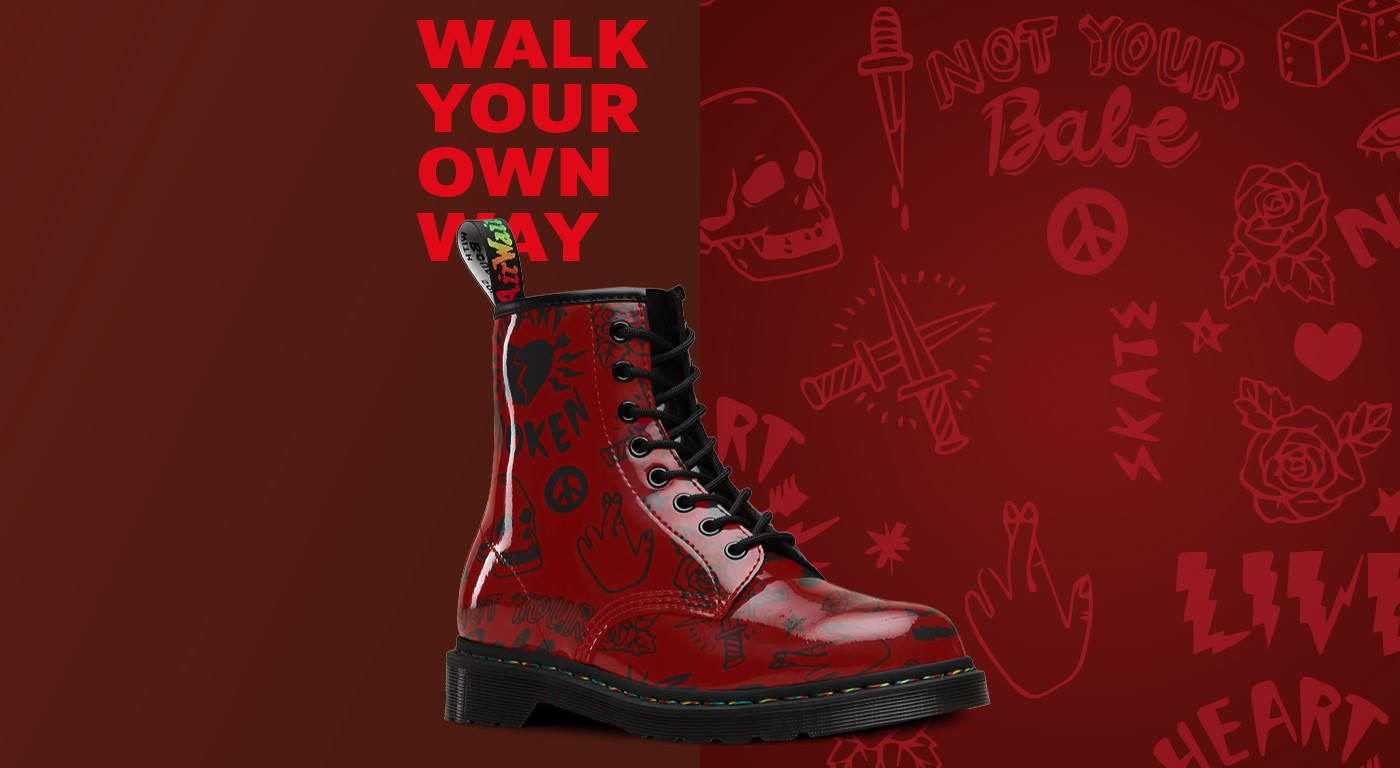 Dr. Martens the brand that will always celebrate the self-expression and the distinct style of its customers. 
Therefore, in this project I wanted to valorise this trait by creating a service that allows the customer to be in full control of the design process, so that they can put their own personal stamp onto a classic pair of Docs.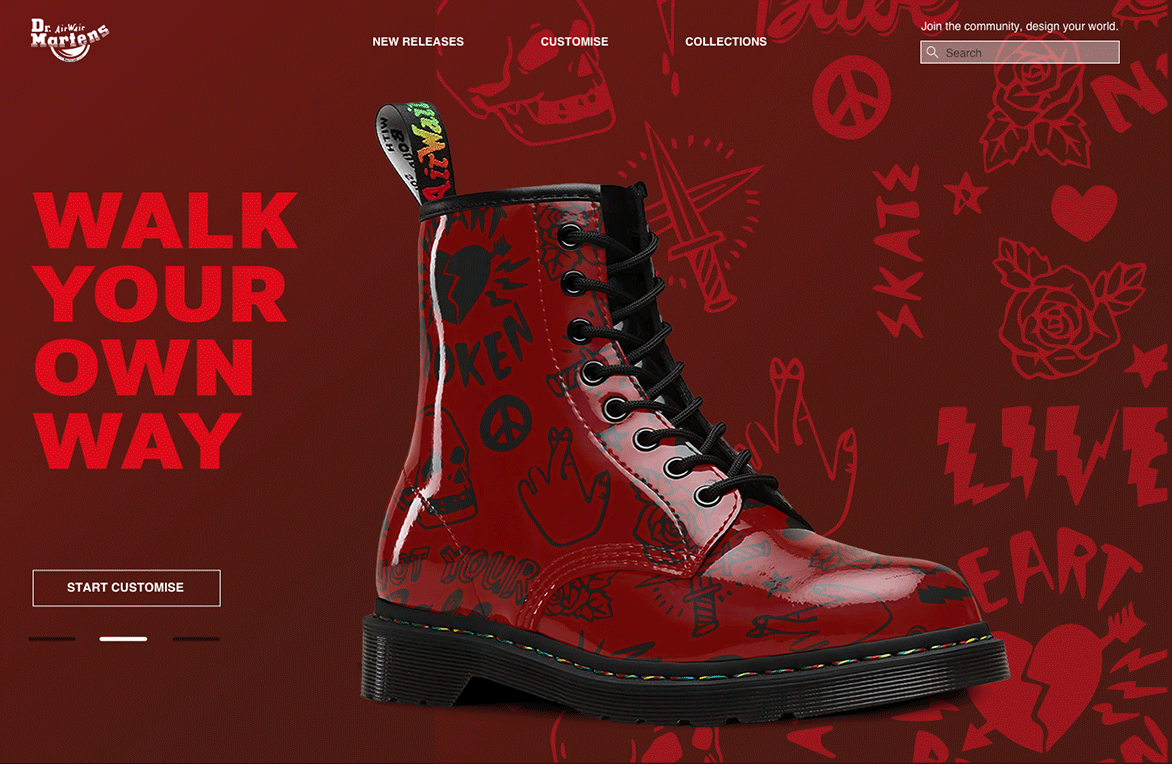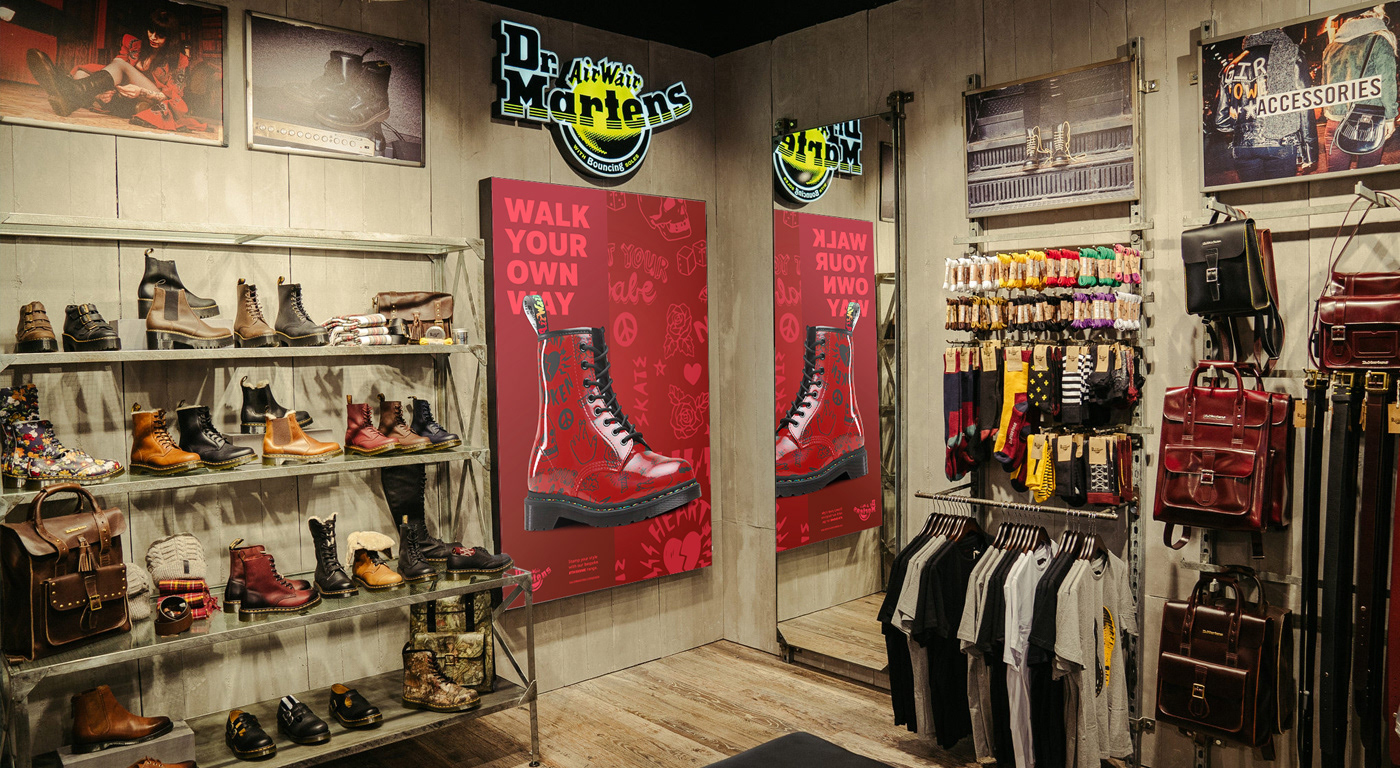 For the visual direction, I used the iconic '1460 boot' model, applying different colour and pattern options that celebrates creativity, individuality and uniqueness reflected in each one of Dr. Martens customers. On social networks the campaign will take shape by stimulating the costumers with daily contests that will give them the opportunity to have their personal design on the Dr.Martens Official page.